1. The former manager of Postville's kosher meat plant
goes on trial this week
to face allegations that he cheated a bank, laundered more than $1 million, concealed months of fraud and failed to pay livestock providers on time.
Sholom Rubashkin will confront 91 fraud-related charges Tuesday in a trial that could effectively send him to prison for the rest of his life. The former executive at Agriprocessors Inc. will step into a Sioux Falls, S.D., federal courtroom with his wife, Leah, and their children for a legal struggle that could last four to six weeks.
Rubashkin has prepared for trial "intensely, but also with the peace of mind of a man who knows he will be, G-d willing, fully exonerated," his son, Getzel Rubashkin, said in an e-mail. "He has been the source of strength and encouragement for those around him, instead of the other way around."

PLEASE SAY TEHILLIM 4 SHOLOM MORDECHAI BEN RIVKA


2. Click here and vote for 'Beacon Paint & Hardware'.
3. As of this writing, after six weeks of searching, Amichai has not been found. The Harel 669 has exhausted their methods and returned to Israel. Jacob is presently in Tel Aviv trying to find a rescue team that can offer other methods. Whether or not Amichai is alive, the family will never know closure until he -- or his body -- is found.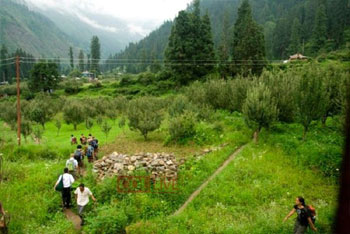 The soul-stirring search for Amichai is encapsulated in one vignette: When the first group of Israeli volunteers reached Khirganga and checked into a guesthouse to spend the night, the clerk at the front desk asked if Amichai is a celebrity, because everyone is looking for him. One of the volunteers, a secular Israeli, replied, "Amichai is a Jew, so he's part of our family."
To send donations toward the cost of the search (and to see more photos), please visit this site.